Back to the news
Hadley Friedland receives the 2013 SSHRC Talent Award
Published on:
30 June at 11:09AM
Hadley Friedland, PhD student currently working on the project The State and Indigenous Legal Cultures received the 2013 Talent Award from the Social Sciences and Humanities Research Council of Canada (SSHRC) for her outstanding achievement and clear potential to be a future leader within and outside the academic sector. The Talent Award is given to individuals who hold a SSHRC doctoral or postdoctoral fellowship or scholarship and who maintain academic excellence.
Hadley's research focuses on the identification and application of indigenous legal principles to the issue of endemic intimate violence in aboriginal communities. Based on her master's thesis on Wetiko legal principles (Cree law), Hadley's objective is to develop a method of articulating indigenous law and developing ways to learn and teach these methods. She would also like to expand her research to more areas of the law and examine the feasibility of establishing a Cree court.

"My ultimate goal is to put aboriginal legal traditions on similar footing as other traditions in Canada in order to have a more symmetrical conversation between two complex systems of governance" said Hadley.

By shifting the questions about Indigenous laws from questions about values to questions about legal principles, and identifying and analyzing the legal principles within Indigenous stories, Hadley has demonstrated excellence and innovation as a legal scholar. When she received her award, at the World Social Science Forum in Montreal last October, she shared that social sciences were crucial for moving forward "in a way where we bring all our imagination and the full capacity of our society to bear on all the really difficult issues we're all facing right now".

We congratulate Hadley and wish her all the best in her research!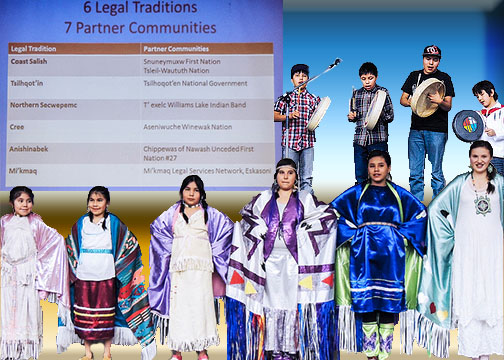 (Pictures courtesy of the University of Alberta/Hadley Friedland)
Aseniwuche Winewak Youth Council